ABOUT

Explore a bar full of hidden dramas, featuring twelve different audio plays with curated local music and special drinks.
---
There are few places where one is as surrounded by humanity and intrigue as in a bar, where strangers have chance encounters, old friends reconnect, drunks philosophize, lovers plot affairs and relationships fall apart. Come explore this world of hidden dramas at Earshot, an innovative audio installation and theatrical environment that allows the audience to explore an eerily abandoned bar and eavesdrop on the recorded conversations of absent strangers. Featuring twelve original scripts from eleven different writers, Earshot is a paean to the diversity, and frequent absurdity, of the lives and stories around us every day. The objects left behind at the bar provide clues to the identities of the speakers, while curated local music and special drinks keep this empty bar buzzing.
In 2015, Earshot had six successful shows in Bonnie Vee in the Lower East Side and Kilo Bravo in Williamsburg. Check out our feature on Culturebot.
Interested in hosting or sponsoring Earshot? Earshot is now available to show at interested bars, art galleries, performances spaces, and other venues. Please email contact@earshotplay.com if you're interested in hosting or sponsoring a show.
COLLABORATORS
The Team
Jaime Sunwoo
(Creator, Director, Producer)
Jaime Sunwoo is a producer, director, and artist from New York City focusing on multimedia performance works. She graduated from Yale University with a B.A. in Art. Her art has been featured in the Brooklyn Museum, Broadway NYC Gallery, Hartford State Capitol, Yale University School of Art, and DUMBO Arts Festival 2014. She has directed, produced, and written shows at Yale University, WYBC Yale Radio, and New York International Fringe Festival 2014. She is the Founder of Free Rein Projects, Earshot being its first production. View her art at www.jaimesunwoo.com
Nathan Campbell
(Script Editor)
Nathan Campbell is a native Brooklynite. He graduated from Yale University in 2014 with a mediocre grasp of the Turkish language to show for it. Since 2006, he has been the frontman and lyricist for local rock band Sister Helen, with whom he has recorded four albums. He is also a member of New York-based experimental comedy troupe His Majesty, the Baby.
Drew Gibson
(Sound Designer)
Drew Gibson is a sound designer based in New York City. He received a B.A. in English from NYU and has worked as a writer, editor and translator for publishers and news media in New York, Beijing and Hong Kong. He is a classically-trained multi-instrumental musician with a focus on experimental music and sound art.
Taja Cheek
(Music Director)
Taja Cheek is a composer, producer, and consultant born and raised in Brooklyn. Employers, clients and collaborators include: Matt and Kim, Creative Time, Weeksville Heritage Center, and the Doris Duke Foundation. Taja traces her interest in music directing to her years at Yale, during which she co-founded a music festival in a church, collaboratively managed the largest FM station in New Haven, and organized shows with local musicians and nationally touring bands. She is a songwriter and multi-instrumentalist in Throw Vision, with whom she will release an EP this spring.
Sarah Tembeckjian
(Music Director)
Sarah Tembeckjian is a native New Yorker with an addiction to music, art and the moving image. She graduated from the University of Rochester with a B.A. in Music and was the General Manager at the school's student radio station where she hosted two FM shows featuring up and coming artists. Today, she works at dms.FM, a division of Downtown Music Publishing, where she helps manage a catalog of artists and works to place their music in upcoming films, TV shows, and ad campaigns.
Rebecca Aston
(Web Developer)
Rebecca Aston is a Zimbabwean artist currently living and working in New York. She is a 3D artist, animator, web developer and painter. She graduated from Yale with a BA in Fine Art in 2014. Some of her work can be seen at: rebeccaaston.com
SUPPORTERS
Thanks to our Kickstarter Supporters who made this show possible. Special thanks to our mentors Ronald Gregg, Rick Joyce, Danielle Baskin, Charlie Schroder, and Peter Sunwoo. Thanks to Katherine Buenaflor of Kilo Bravo and Nino Cirabisi of Bonnie Vee for hosting the event and crafting Earshot-inspired specialty cocktails.
Thanks to our Kickstarter Supporters:
Peter Sunwoo
Ellen Moskowitz Birenboim
Michael Choi
Semyon White
Rick Smolan
Eva Szabo
Steven Yoo
Richard Bell
Motti Lerer
Michael Clemow
Ronald Gregg
Madeline Popelka
Sandra Luckow
Tim Drager
Tara Abraham
Cindy Sigel
Alexander Meeks
Michael Zannettis
Lucy Rudin
Sunny Bates
Robert Tembeckjian
Penelope Laurans-Fitzgerald
Johanna Flato
Richy Qiao
Nick Trotta
Harriet Weaver
Anh Vo
Kyle Skinner
Richard Miron
Laura Jayne Tunbridge
Gabe Smedresman
Suckzoo Han
Courtney Peters
Kimberly Brown
Alicia N. Washington
Christy Mirabal
Brett Kuehner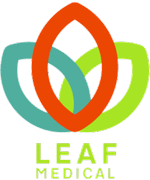 CONTACT
Interested in hosting or sponsoring Earshot?
Earshot is now available to show at interested bars, art galleries, performances spaces, and other venues. Please email contact@earshotplay.com if you're interested in hosting or sponsoring a show.
FOLLOW